Hotel Sales Representation!
A Hotel-Centric Approach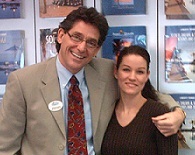 HoteliersFriend focuses on your hotel's objectives. We will work as one with your hotel's sales and marketing team by presenting one message, your message, directly to tour operators, travel agents and corporate clients.
HoteliersFriend tailor fits its services based on the needs of your hotel. Through our network of travel industry contacts across North America we can assist you in driving more business to your hotel.
Read More
Hotel Representation Services: What we will do for you!
A brief presentation from our CEO Stephen Scott
Please contact us for a detailed powerpoint presentation explaining why HoteliersFriend is the right choice for your hotel.
HoteliersFriend works with a limited number of hotels to assure brand recognition, higher visibility and more personal service. We will function as an extension of your hotel's sales and marketing team (on the ground) for a fraction of the cost of full company presence. HoteliersFriend has access to wholesalers, tour operators, travel agents and travel agent organizations throughout the United States and Canada. Remember, travel agents send returning business where OTAs do not. With OTAs you're ranked by algorithms with HoteliersFriend you're always #1!
Our Service Packages are designed to offer a "more exclusive" hotel representation that guarantees dedication and loyalty to your brand. Our sales services include:
(For a complete list of services please contact us directly.)